13 August 2017
New Team Member - Suhana
We recently brought another learned microbiologist into our fold to strengthen our team and serve you even better.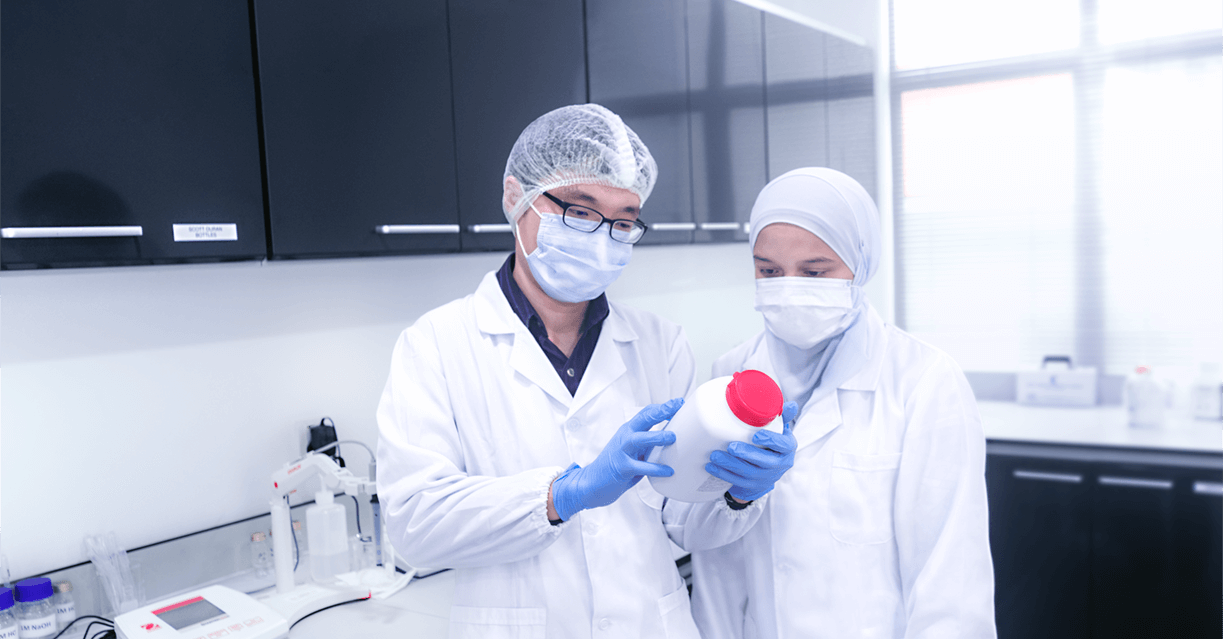 Nur Suhana Mohamad Ripim or fondly known as Su, is a Microbiologist cum Virologist at Viroxy. She officially joined us on 7th July 2017. Su holds a bachelor's degree in Microbiology from the National University of Malaysia (UKM) and is currently at the tail end of being awarded a master's degree in Microbiology, also in UKM. Prior to joining Viroxy, she and a team of researchers conducted 2 studies titled Biocide Efficacy in Water Borne Bacteria and Isolation of Bacteriophages in Fresh Water Lake under the auspices of UKM over a period of 12 months. Just recently, she concluded another research that culminated in the development of a topical cream that treats skin lesions caused by Herpes Simplex Virus Type I. Unlike other creams available in the market for the viral disease, this one is not made of chemical compounds. It derives its active ingredients from a local herb. She is currently preparing a master's degree thesis on the antiviral properties of local medicinal herbs.
Applying for a job at Viroxy did not require much thought as far as Su was concerned. She has always wanted a life on the fast-lane and the opportunity to pursue a career that focused on her skill set was too irresistible to pass. The decision was made even easier when she checked 7 out of the 10 critical aptitudes required by Viroxy.
The soft-spoken lass hails from the state of Kelantan in the east coast of Malaysia and is the tenth of eleven children. When Su is not busy with work and studies, she plays basketball with friends. Earlier this year, she helped her team win a gold medal during college tournament. Another pastime she secretly indulges in with her friends is playing arcade games at the mall. These are not one of those quick 15-minute just-for-laugh sessions you'd imagine but hours long of play-every-game-in-the-arcade kind of binge gaming. How much she spends at the arcade per session she wouldn't say, but something tells us it's a hefty sum. Do we frown upon it? Hardly. After all, she works hard. It's only fair she plays harder.
Download PDF file